In this issue:
Selecting the Right Forensic Accountant Can Effect the Outcome of a Case
One of the most critical decisions practicing attorneys have to face is the selection of a forensic accountant. The specialized training and expertise of forensic accountants and the role they play, either as consultants or as expert witnesses, can make the difference in the final outcome of a case. However, it is critical that the right person with the right expertise, training, and background be selected. This article will describe the various areas of specialization in which a forensic accountant performs, how to select the right professional for the job, and the benefits of using a forensic accountant.
Proposed IRC Sec. 2704 Regulations Released: Valuation and Planning Impacts
This article outlines the major provisions of the proposed regulations. If the proposed regulations are adopted in their current form, they only apply to transfers made after the final regulations are promulgated, and the most pervasive provisions of the proposed regulations, apply only to transfers made at least thirty days after the restrictions become final.
In case you missed it:
Transitioning the Financially Inexperienced Divorce Client to Self-Sufficiency: The Emergence of the Transitional Support Advisor
Following a divorce, how does a financially naïve former spouse transition to become a financially independent former spouse? In this article, the author discusses what is a Transitional Support Expert and that professional's role in a dissolution proceeding and following entry of the decree.
U.S. Tax Court Update: Notable 4th Quarter 2015 Cases
Part I of this article highlights notable 4th Quarter 2015 U.S. Tax Court Cases that will be of interest to valuation practitioners and business advisors. Estate of Purdue reminds us that taxpayers need to address 2036(a) concerns and establish a non-tax reason. In addition, the case reminds us that gifting an equity or LLC interest may not qualify as a present interest for gift tax purposes. Estate of Newberger involves the proper valuation of artwork, yet its holding is applicable to a business valuation opinion. Sumner Redstone v. Commissioner involves a family succession saga and highlights the importance of filing a gift tax return since the statute of limitations is left open. Readers should download the opinion to read about the valuation methodology employed and court's critique of the expert's report. In Part II, we will discuss DNA Pro Ventures, Inc. ESOP and Kardash. DNA Pro Ventures serves to stress the importance of following plan language and obtaining qualified appraisals in connection with ESOPs. Finally, Kardash v. Commissioner, involves a highly unusual Rule 161 motion where the U.S. Tax Court addresses insolvency and fraudulent transfers. This latter case is a decision that QuickRead covered in 2015 where the QuickRead article focused on how the expert established insolvency. In both parts, we have included excerpts here where the U.S. Tax Court discusses its views on what is a valuation.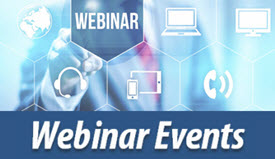 September 12–16, 2016
Transaction Advisory Services—Intermediate

September 12–16, 2016
Gift and Estate Tax Issues

September 14, 2016
Case Analysis by Webinar

September 19, 2016
Around the Valuation World®
September 19, 2016
Online Broadcast | Current Update in Valuations
September 20–21, 2016
Online Broadcast | Business Valuation and Healthcare Valuation Conference

September 26–30, 2016
Forensic Accounting

September 26–30, 2016
International Business Valuation

September 26–30, 2016
Exit Option Analysis
October 10–13, 2016
Litigation Report Writing Workshop, Four-Part Series

October 10–14, 2016
Keystone Concepts in Mergers and Acquisitions

October 14, 2016
Free Webinar
Calculating Individual Economic Damages With Damages Advocate: Personal Injury, Wrongful Death and Employment Law

October 14, 2016
Industry Standards Update

October 17, 2016
Around the Valuation World®

October 17–22, 2016
Business Valuation Certification and Training Center (CVA® Credentialing Program)

October 17–20, 2016
Report Writing: Review and Analysis

October 21, 2016
Free Webinar
Better financial statement benchmarking with RMA Valuation Edition

October 24, 2016
Online Broadcast | Current Update in Valuations

October 25–26, 2016
Online Broadcast | Exit Planning, Mergers & Acquisitions, and Transaction Advisory Services Conference

October 26, 2016
Case Analysis by Webinar

October 31–November 4, 2016
Transaction Advisory Services—Advanced